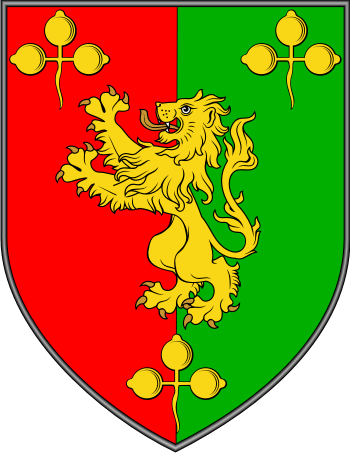 Get this crest printed on...
GAYNOR Family History
Recorded as the Celtic and Manx McGynnowar, Maginnoire, Magenor, MacGaynor and the popular Gainor, Gaynor, Gaenor and Guerin, as well as the Gaelic O' Gerane, this is a surname of very mixed origins. It probably for most name holders derives from the pre 10th century surname Mag Fhionnbhairr, meaning the son of Finbar. Finbar is from the Gaelic "fionn" meaning fair and "barr", a head, and may well have been an early sardonic nickname for a Norse Viking, as these people conquered much of Ireland in the 10th century. The name was also recorded in Wales as "Gaenor", a short form of Gwenhwyfar, or Gwinevere the wife of the fabled King Arthur...